About The Authors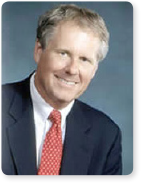 Bertrand M. Harding, Jr. is a tax attorney who operates his own law firm in Alexandria, VA, specializing in nonprofit organization tax matters. In addition, he has represented both nonprofit and for-profit clients in connection with IRS audits and other tax controversies. He has a particular expertise in tax issues affecting colleges and universities and has represented many educational institutions in connection with IRS audits.
He received his undergraduate degree from Duke University and his law degree from George Washington University. While attending law school, he worked for three years as a Tax Law Specialist for the IRS Exempt Organizations Division.
After graduation from law school, he clerked for Judge Bruce M. Forrester on the United States Tax Court. He then joined the international law firm of Baker & McKenzie and was elected to partner in 1984. He left Baker & McKenzie in 1996 to establish his own law firm.
For more information on Mr. Harding and his legal practice, go to www.bhardinglaw.com.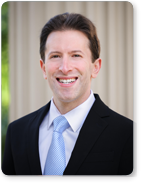 Benjamin A. Davidson is Director of Tax Policy & Analysis, Associate University Counsel, and Adjunct Professor of Law at The University of North Carolina at Chapel Hill. Davidson counsels UNC Chapel Hill's board and leadership on tax, executive compensation, employee benefits, and governance, with a focus on federal and state tax law. He teaches The Law of Nonprofit Organizations at UNC School of Law.
Davidson writes and speaks regularly on nonprofit and higher education tax law. His work bridges exempt organizations, employee benefits, and income taxation to identify unknown and unintended consequences in the law. He has written on the taxation of faculty patent rights, student financial aid, online education, fringe benefits, unrelated business income, and complex gifts. His work on topics affecting colleges and universities has been incorporated into numerous statutes and regulations.
Prior to joining UNC Chapel Hill, Davidson was the Deputy Tax Director at Stanford University.  Davidson joined Stanford from the San Francisco law firm of Adler & Colvin, where he provided tax and corporate counsel to nonprofit organizations.  Before his work with Adler & Colvin, Davidson practiced tax law with the Silicon Valley law firm of Fenwick & West.  Davidson received his undergraduate and law degrees from Stanford University. 
For more information on Mr. Davidson, go to https://law.unc.edu/people/benjamin-a-davidson/.